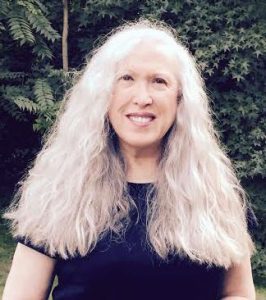 Weight★No★More℠ Diet Center is a family-owned business, started by my mom, Gloria Darian, over 25 years ago. She was always very skinny but experienced some menopausal weight gain and went to see a nutritionist. Not too long after that, at a time when she was tired of the Manhattan rat race, very long work days and late-night subway rides home, she saw an ad for an entry level job at a local weight loss center in Brooklyn, and left a successful Manhattan corporate staffing career to pursue her interest in healthy, effective, long-term weight loss. Simultaneously, she took a couple of adult education courses in nutrition and biology at a local community college. Over the next few years, however, it was the guidance and empowerment of motivational lecturers and authors, most notably Louise Hay, who not only guided my mom successfully through three bouts of cancer, but provided the basis for the personal, passionate, never-give-up kind of coaching she imparted to her clients. Her reputation grew well beyond the Brooklyn boundaries, and when the company she was working for closed, Weight★No★More℠ Diet Center was born to service the growing number of clients who relied on her. Today, at 81 years old, although retired from the day-to-day activities of the business, she still practices the life she has always preached to clients . . . and is slim and healthy and leads a very active life.
As for me, after six years of infertility treatments and multiple IVF procedures, I finally gave birth, at 42 years old, to a beautiful daughter in 1997 (hard to believe but that baby is now a college sophomore!) . . . but I was also 193 pounds! A couple years later, after trying unsuccessfully to give my daughter a sibling, with my mom's tough-love guidance and emotional support I lost 50 pounds in 7 months . . . and my own passion in weight loss and empowering others was born. I left a successful 23-year Manhattan corporate career to join my mom in the business that same year. Today, at 61 years old, and still at my maintenance weight, I too practice the life I preach.
I get out of bed in the morning knowing I have the power to change someone's life every day. My clients lose weight in a no-bullshit zone because I challenge their acceptance of "I Can't," "I Won't", "I've Tried" and "I'll never be." All the services, tools and resources I provide to clients are to educate, motivate, empower and inspire. Clients have my home and cell phone numbers, allowing for personalized access outside normal business hours—whether to get questions answered, or for a pick-me-up, heart-to-heart refocusing conversation.
If you know anything about business, especially small family-owned businesses, you know that no business stays in business for almost 30 years by accident! We have reached that milestone because of a devotion to help people lose weight by changing habits and without gimmicks. We teach clients how to lose weight in a manner that resembles the way they can eat for the rest of their lives—from each of the food groups every day. Through private, one-on-one counseling, and individualized programs, we provide the discipline, guidance, structure, and accountability that is necessary to achieve and maintain one's healthy weight loss goal.
The greatest compliment we receive—a referral—is also the best confirmation that what we do is, simply put, special. Heartfelt thanks to our many clients and physicians who, over the past 25 years, have referred and continue to refer friends, family, co-workers, and patients.
Lori Boxer, Director